Make sure the rope is correctly unwound from the spool. If the rope unwinds from the spool from a vertical position, it twists. Twisting is prevented if the spool is in the correct, horizontal, position. Either brace the spool or use our spool cart .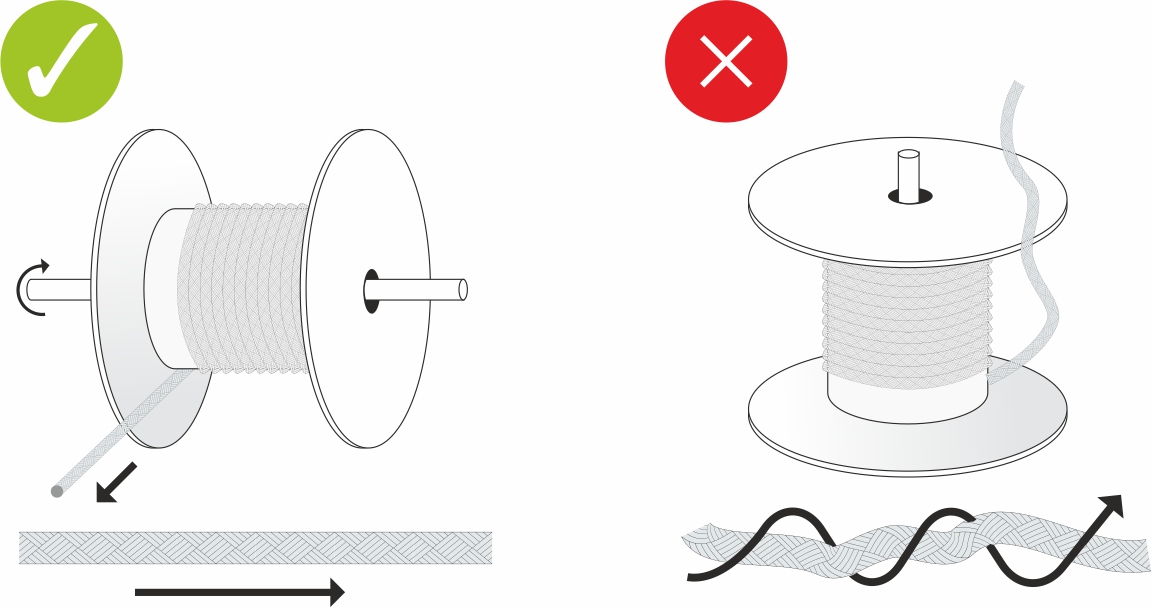 Always use the correct rope diameter. The size of the grooves in the machine must correspond to the diameters of the ropes used. The rope then fits correctly in the machine and works as it should.



The ropes in the guide pulleys must be centred and not touch the sharp edges of the pulleys. If this is not the case, the ropes are abraded and their service life is shortened.

If you use two ropes in the machine, make sure that they do not cross.

The required belting angle is at least 60° so that the pulley rotates at the speed of the rope. Otherwise, the rope may jam and burn.