Ask us, we will answer you
Speleo and Canyoning
Do you like wading through mountain riverbeds and narrow gorges, rappelling down waterfalls, swimming through pools and sliding down natural formations and slides? Or do you prefer donning a helmet, caving suit and light to rappel down into the mysterious darkness of caves ?
TENDON ropes for canyoning and caving are the ideal choice for you. Thanks to our special rope production technology they:
do not harden on contact with water,
have high static strength,
are abrasion-resistant,
resist thermal stress during rappelling.
Ropes designed for canyoning float on the surface and their bright colours guarantee great visibility even in challenging conditions.
All TENDON ropes are developed and regularly tested in cooperation with world experts. The brand is represented by ambassadors around the world, one of them is Laso Schaller. Check out his Instagram and see how he gives our ropes a thorough workout HERE.

See what people and ropes can do:
TIPS for you:
When you buy a new static rope and it looks like you will have to use it for the first time in a damp or wet environment, we recommend washing the rope first. This will rid the rope of the slippery additives (used in the production of PA fibres) that are released from the rope when it first comes into contact with a humid environment.
Recommended: TENDON Rope cleaner.
To learn more about TENDON ropes visit www.mytendon.com.
Products
In our wide range you will find not only ropes for caving and canyoning, but also essential accessories such as blockers, express loops, harnesses, helmets and liquid detergent to keep your rope clean and let it age more slowly.
Advice and tips
Do you know when is the right time to use a static rope? Did you know that there is a light inside the rope to tell its age? Download our advice and tips to learn everything you need to know.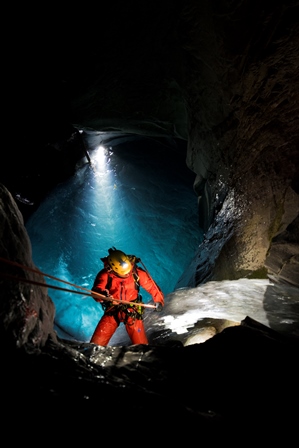 Download
Download a concise and clear summary of the specifications of the individual ropes from our offer, which you can easily send to your colleagues or business partners.